HVAC Inspection & Assessment
Our CVI, ASCS, and VSMR specialists will inspect and assess your business adhering to the most recent NADCA ACR 2021 guidelines. A visual inspection of your system and air ducts is conducted to determine:
The presence or absence of system contaminants,
Air leakage and energy efficiency analysis,
Potential damages to air distribution system,
Overall health of your system.
Afterwards, we provide a comprehensive report with photo and video evidence of inspection findings, and include recommendations to fix any issues found with your air ducts and system.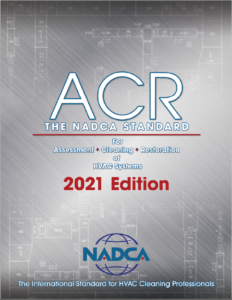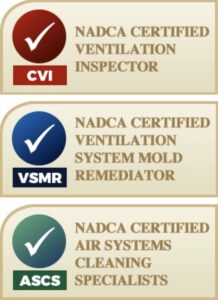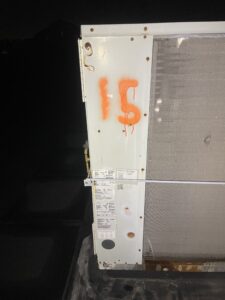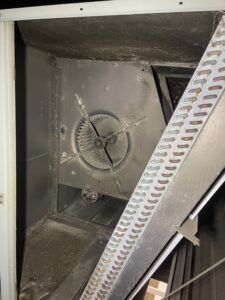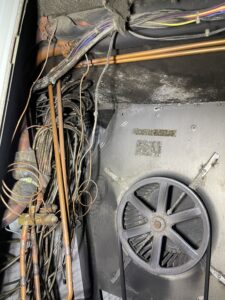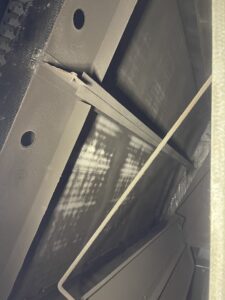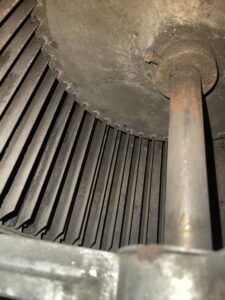 "SouthEast Clean Air Solutions was highly recommended by another well respected company that we do business with."
HVAC System Cleaning
We clean your HVAC system and components using two methods:
Type 1 HVAC (dry) cleaning methods including Hypervac contact vacuuming to remove system contaminants, pneumatic compressed air agitation cleaning, and surface wiping with dry rags.
Type 2 HVAC (wet) cleaning methods including jet coil sprayer or high pressure steam cleaner, chemical treatment, and wiping of interior surfaces.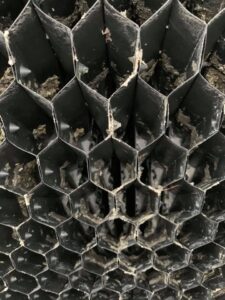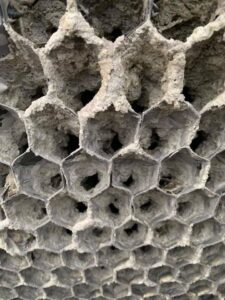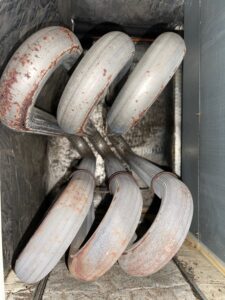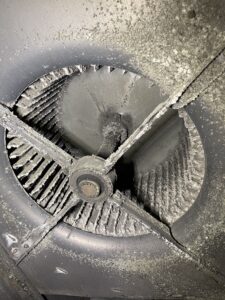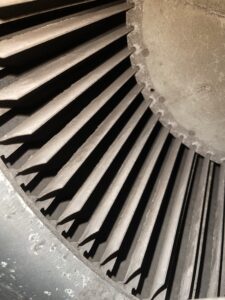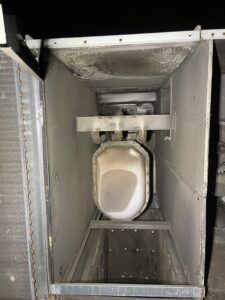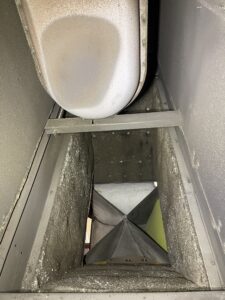 Fan Coil Cleaning
We clean your fan coils using two methods:
Type 1 Coil Cleaning (dry) includes vacuuming with a brush attachment, combing through the coil fins to remove system contaminants, and using pneumatic compressed air cleaning methods to blow system contaminants off of the coils.
Type 2 Coil Cleaning (wet) includes applying chemical cleaning solutions, water pressure with a jet coil sprayer, or using a steam cleaner on the evaporative and condenser coils for the HVAC system.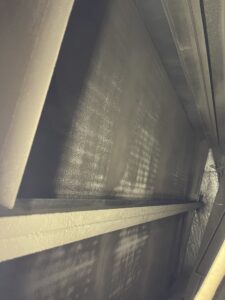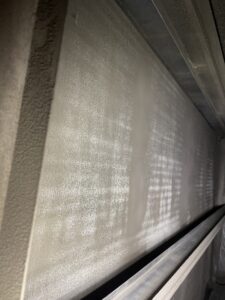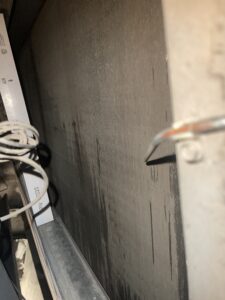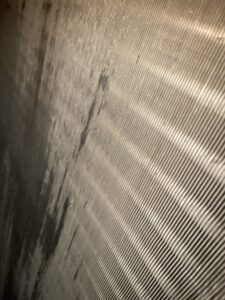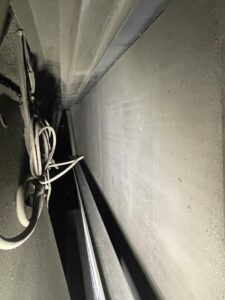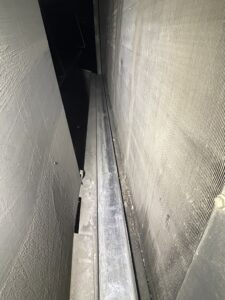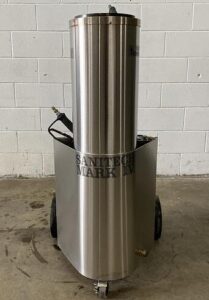 Drain Pan Repair (Pancrete)
Pancrete is a horizontal resurfacer. It can resurface an existing HVAC condensate drain pan as you pour a new one right over the old. It's permanent, self-leveling, and puts a stop to damaging leaks. It is also water repellant and submersible. Pancrete stops corrosion and adds years of additional life to your HVAC drip pan and equipment!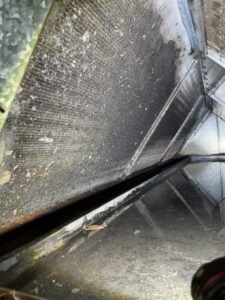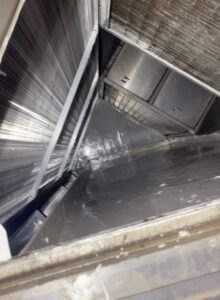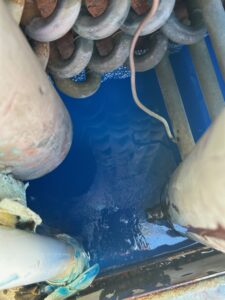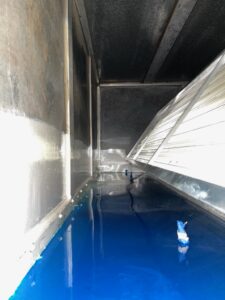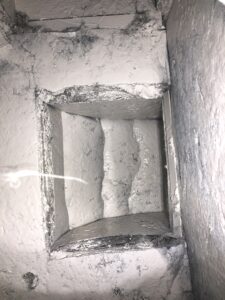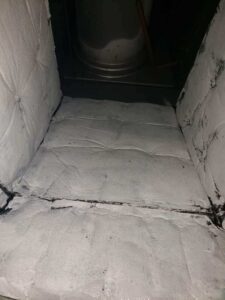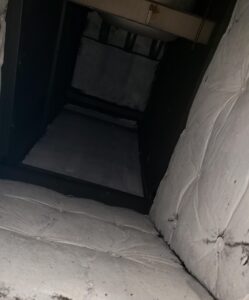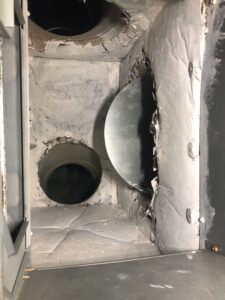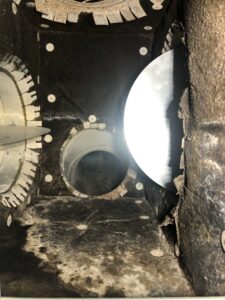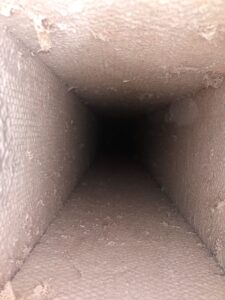 HVAC Internal Duct Restoration (Encapsulation)
If your business contains interior lined fiberglass air ducts, there will be loose fibers in your HVAC units after a major system cleaning. This is why after every cleaning with those types of systems, we apply a Fiberlock AIQ 8000 Insulation Encapsulate to lock down fiberglass insulation fibers to prevent them from entering the airstream of your business.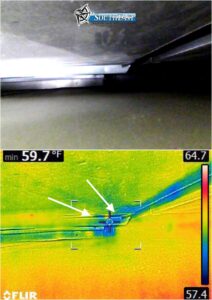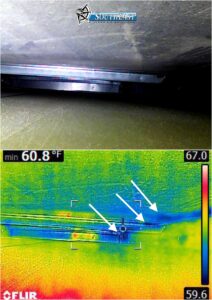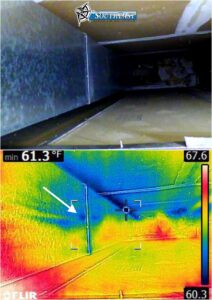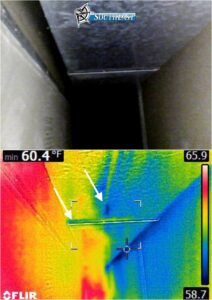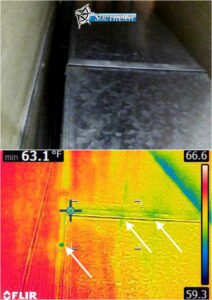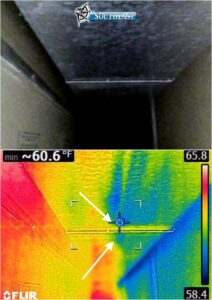 HVAC External Duct Restoration (Air leakage)
After our inspection for duct leakage and damage to the outside of your ducts with our FLIR camera, we apply an air-tight mastic coating to the exterior on all accessible seams, connections, penetrations, and duct locations where air leakage is present. We also install an air-tight sealant caulk or putty to all duct vent and boot connections for the maximum increase in air efficiency as possible.
.
"In these times, it is so important to make sure your ventilation system is working well. Southeast Clean Air Solutions doesn't just do residential work, they are trusted by multiple hospital systems."