Air Duct Cleaning with Southeast Clean Air:
Our arsenal of air duct cleaning equipment includes both air-compressor powered specialized cleaning tools as well as rotary brush lines to clean any type of duct system to be capable of passing NADCA's Cleanliness Verification Tests. By the time we finish, your ducts will be visibly clean of non-adhered dust, dirt, and other system contaminants! 
Have a look at this video on our process:
Step 1: Assessment
We perform a preliminary HVAC inspection to determine the need for cleaning that includes: scope of work, engineering controls, safety measures, and tools and equipment necessary to perform a cleaning and restoration project in accordance with the most up to date 2021 NADCA ACR Standard. 
If an HVAC system performance issue is suspected, additional tests are performed to measure airflow and static pressure at various points within the air handling unit, relative humidity and dew point, and for the detection of carbon monoxide leaks for combustion appliances.
All of the information collected is compiled together into an HVAC Assessment Report and is used to assess the overall condition of your HVAC system and each of the associated HVAC components. The HVAC Assessment report includes a section for recommended cleaning and restoration services, as well as project cost estimate for your review.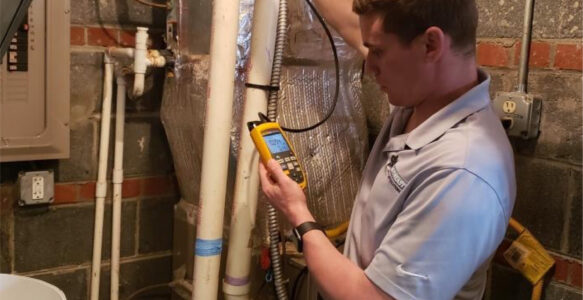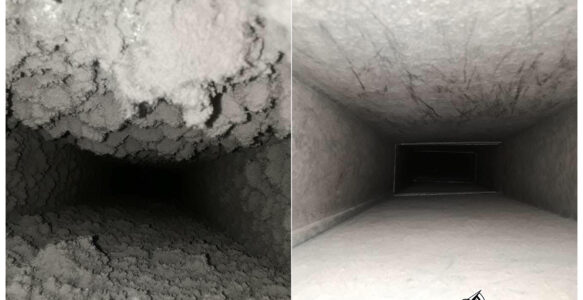 A infrared thermography inspection is performed using a thermal camera to detect radiation (heat energy) being emitted from various HVAC system components and surrounding environmental contributors.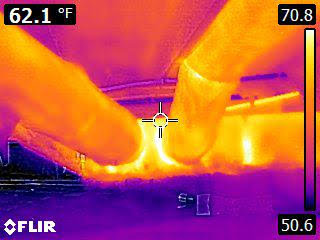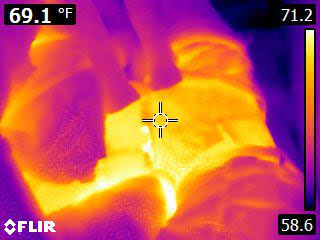 Step #2
Cleaning 
The processes used to remove HVAC system contaminants from inside your ductwork and HVAC unit. Cleaning involves hooking our vacuum up to convert your duct system into a central home vacuum system while our air-compressor powered duct cleaning tools break away the non-adhered contaminants from the surfaces inside your ducts and push it towards the vacuum hose to be sucked outside of your home.
Air-Handling Unit Cleaning
Southeast Clean Air Solutions follows NADCA's recommendation to use wet cleaning methods in conjunction with mechanical cleaning methods for the air-handling coils, blower motor and assembly, condensate pan and drain line, and similar non-porous surfaces.
Cleaning of Registers, Grilles, Diffusers
Our team cleans non-porous (never been painted over) surfaces of registers, grilles, and diffusers using the wet cleaning techniques recommended by NADCA.
We contact vacuum the surfaces of painted registers, grilles, and diffusers with a brush attachment and a HEPA-filtered vacuum. Porous (painted) registers, grilles, and diffusers are not able to be wet cleaned effectively without smearing into the paint and negatively impacting its appearance.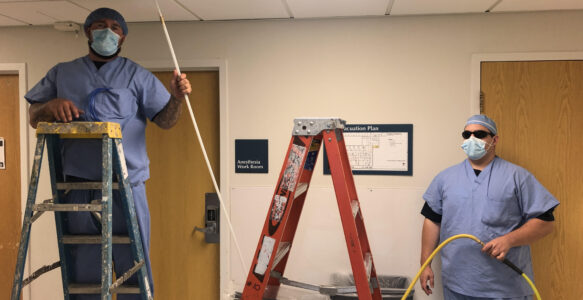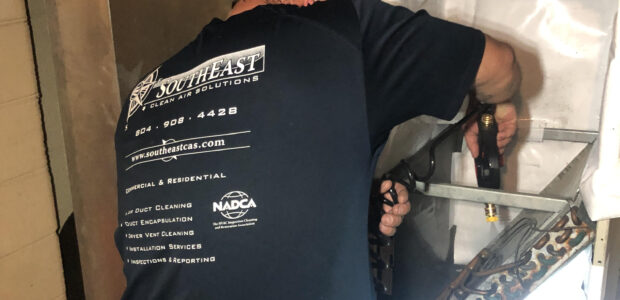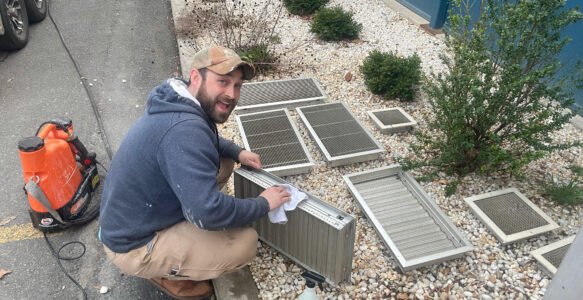 Step #3
Restoration:
Restoration procedures may be necessary after mechanical cleaning to restore the integrity of HVAC system components that have been subjected to a catastrophic event or to restore the integrity of material surfaces as an alternative to replacement. The surface characteristics of the HVAC components undergoing restoration procedures fall into two main categories: porous and non-porous material restoration.
Porous material restoration of HVAC components refers primarily to the restoration procedures used on fiberglass lined duct surfaces. Fiberglass duct liner surface coating (resurfacing) is performed when the airside surface of the insulation is considered friable, or exhibits visual signs of abrasion, degradation, odor retention, or other undesirable conditions remain after mechanical cleaning. Southeast Clean Air Solutions ALWAYS performs resurfacing restoration procedures immediately after cleaning fiberglass lined ducts to help prevent fiberglass particles from being released into the airstream and harming the indoor environment.
POROUS (INTERNALLY INSULATED) SURFACES: The process of restoring the integrity of internally insulated duct systems containing fiberglass duct liner that is exposed to the airstream to prevent glass fibers from entering the airstream and causing respiratory health issues.
If the surface conditions of non-porous components, following cleaning, reveal a surface that will continue to contribute particulate, odors, or adversely affect the quality of the air moving through the system then Non-Porous Material Restoration is performed. Typically this refers to the restoration procedures performed on non-porous components which have been subjected to a catastrophic event.
NON-POROUS (METAL OR FLEXIBLE DUCTS) SURFACES: Involves replacing damaged ducts or using specialized processes to restore ducts that have been damaged by catastrophic events like water/mold damages, fire/smoke damages, animal remains and biohazards, or hazardous materials like lead paint or asbestos.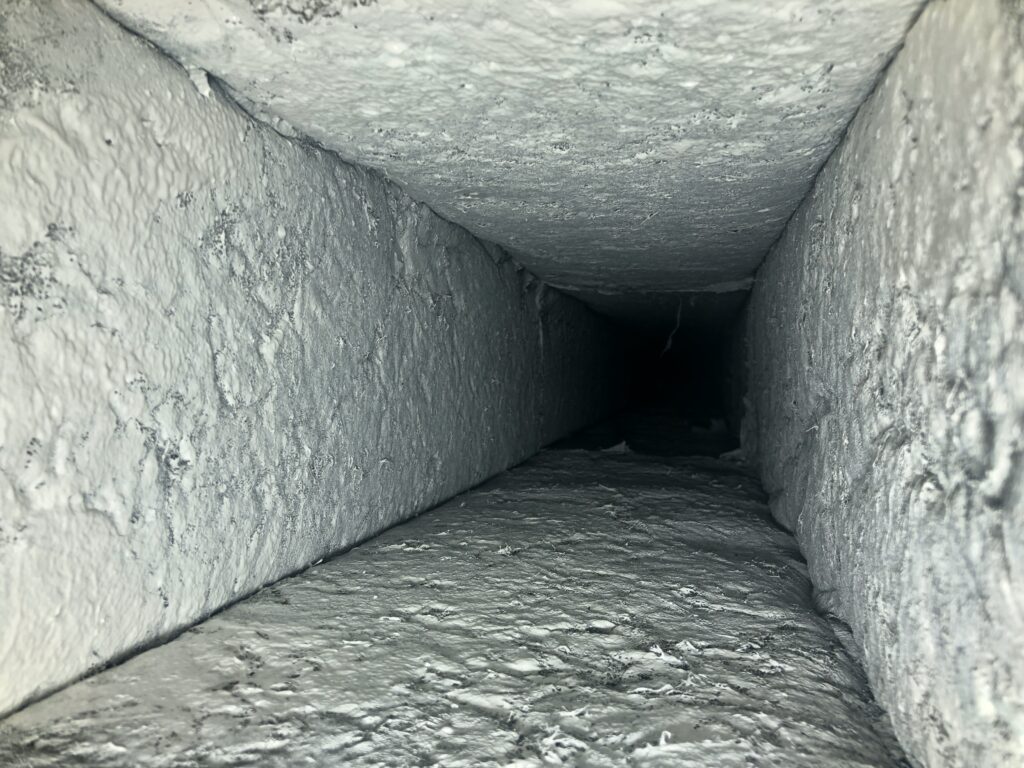 Infographics straight from NADCA!